Palm-Sized Nebulizer Portable
Model No.

MA-02

Made in

Taiwan
PALM-SIZED NEBULIZER – TAKE THE TREATMENT WITHOUT HAND-HOLDING
Spec
Power Supply:DC 4.8V or DC 5.0V with AC adapter
Key Features
Palm-Sized Nebulizer
PALM-SIZED NEBULIZER – TAKE THE TREATMENT WITHOUT HAND-HOLDING
The Palm-Sized Nebulizer is a vibrating mesh nebulizer, driven by the rapid oscillation of the circuit, and led to rapid vibration of porous metal mesh.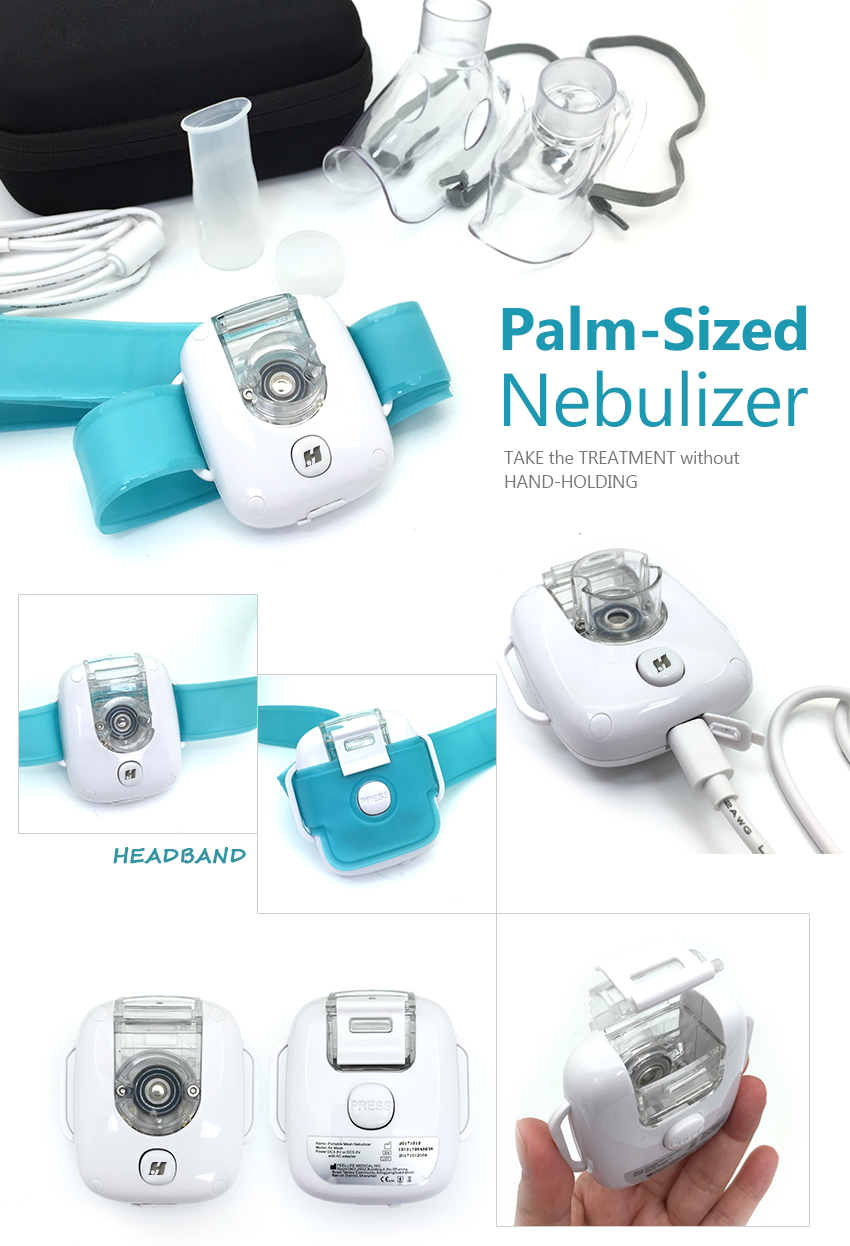 THE HIGHEST ATOMIZATION EFFICIENCY & SHORT INHALATION TIME
The size of the particles depends on the diameter of the mesh. The device has the effect of reducing the heat production of the ultrasonic vibration liquid and has less influence on inhaled drugs. It is the atomizer with the highest atomization efficiency at present.
The medicine liquid pass through the metal mesh (3um) and nebulizing into micro-particles, the patient inhaled these drug mist and which can be directly deposited to patients' mouth, throat, trachea, bronchus, alveoli, etc., by its mucosal and other tissue absorption to achieve the purpose of treatment.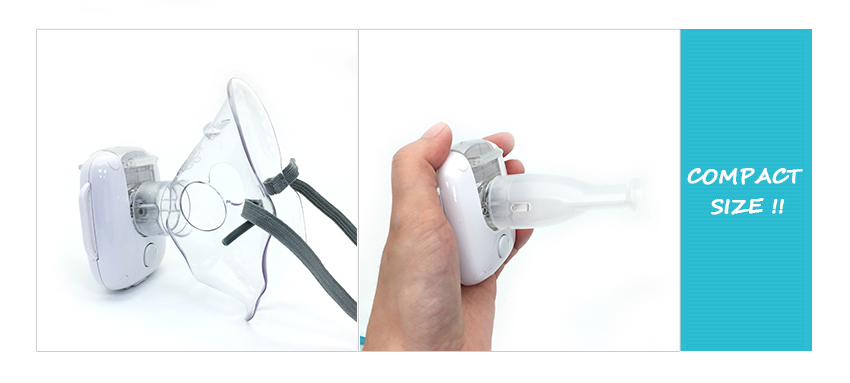 OEM/ODM Cooperation is Welcomed
Tell us your demand, let's work together to make your product come ture and hit the market successfully.
Features
Mesh Technology
Superfine Particle
Silent Operation
Smart Control
Palm-Sized
USB-Charging ( Lithium Battery )
Accessories
Large Mask x1
Small Mask x1
Mouthpiece x1 (Optional)
Nozzle Cover x1
USB Cable x1
Headband x1
Storage Case x1
User Manual x1
Warranty Card x1
Specification
Power Supply
DC 4.8V or DC 5.0V with AC adapter
Power Consumption
< 2W
MMAD
2.5 µm ±30%
Nebulization Rate
> 0.35 ml/min
Medication Cup Capacity
6 ml
Medication Liquid Temperature
≦ 45℃
Working Frequency
110kHz ± 10kHz
Working Environment
Temperature: 5℃ ~ 40℃
Relative Humidity: ≦ 80% R.H. Non-condensing state
Atmospheric pressure: (86.0 ~ 106.0) kPa
Storage /Transport Environment
Temperature: -20℃ ~ 55℃
Relative Humidity: ≦ 80% R.H. Non-condensing state
Atmospheric pressure: (70.0 ~ 106.0) kPa
Device Weight
40g (including batteries)
Device Dimensions
39mm(L) x 62mm(W) x 68mm(H)
Auto-power off
Auto-off when reach 10 minutes continuously working
Payment Details
Payment Terms:TT ,L/C ,PayPal
---
You may also like